AWOL Academy Review – Is AWOL Academy For You?
When it comes to achieving success online, it becomes very important for any online entrepreneur to acquire the required knowledge. Numerous programs claim to teach you all that you need in order to succeed online. Some of them work well and some not so well and it's about sifting the bad from the good.
When you have to pay for an educative program using your hard-earned cash, it becomes important to know whether you will be getting value for your money. The best way to know this is through reading reviews for that specific program. This AWOL academy review will allow you to know whether the program is worth investing in.

WHAT IS AWOL ACADEMY?
AWOL academy (
http://www.awolacademy.com/
) is a program created by two guys whose names are Kameron George and Keale Kanae. This program was launched back in 2015 although it had existed before under a different name.
AWOL (Another Way Of Life) existed as Project AWOL before it changed to the AWOL academy. Back then, Project AWOL used to refer to a team that Kameron had formed under Empower Network (EN) which is a Multi-Level Marketing (MLM) program. Its major aim was to train people who joined Empower Network under them.
In the year 2013, Project AWOL and EN disagreed and this led to the end of Project AWOL. AWOL launched again in 2015 as the AWOL academy. This time, they launched it as an independent program whose major aim is to provide training to internet marketers.
For those of you that prefer to watch rather than read I have done a video review for you

https://www.youtube.com/watch?v=xGXrJG5JqDo
AWOL ACADEMY REVIEW
For any internet marketer who decides to join this program, there are six levels through which you can join. These are usually referred to as "Academies". In each academy, the levels and types of training that you get are all different. Now, what are these levels?
1. Pro Academy
This level is for beginners. New people looking for training in internet marketing usually start here. The amount you pay in order to access training as a beginner in this Academy is $99.
Once you have paid the $99 you will get access to training that will guide you on how you can convert people who visit your website into customers. According to the AWOL academy, this will teach you how to create sales funnels step by step.
In addition to this training on how to create sales funnels, you get your own domain name, a website and lead pages.
2. Inbox Academy
If you are satisfied with what you find in the pro academy, you can join the inbox academy. To join this academy, you pay $297.
In this academy, you will be learning on how to get maximum profits from your email list. In this academy, they claim to teach you the strategies that professional email marketers use in order to achieve success.
3. Conversion Academy
This offers more advanced training on how you can convert your website visitors into customers who pay you. According to the AWOL academy, this is more advanced than what you will get in the pro academy.
In this academy, you will learn how to leverage the power of psychology to enhance your sales. You will learn how to trigger your website visitors into action through the use of persuasive language. This training will be delivered to you at a price of $997.
4. Traffic Academy
The people behind the AWOL academy know that you need traffic to your website for you to make any money. This is the reason as to why they have this academy.
Once you pay the joining fee which amounts to $997, you will get to learn how to get quality traffic or what they refer to as highly targeted traffic to your website.
5. Masters Academy
By the time you get to this academy, you should be making money already. The training you get here is not about internet marketing but rather on how you can create your long-term wealth through the use of online marketing.
Once you pay the required $3,497, you will get access to training from people who are considered professional Internet Marketers who have achieved a lot of success in this field.
6. AWOL Elite
This is the last academy that you can join. To join this elite level, you have to pay $9,997. This level will allow you to be among the top internet marketers.
This involves mentorship and even having the ability to ask questions to the founders. It also involves a weekly webinar which usually takes two hours.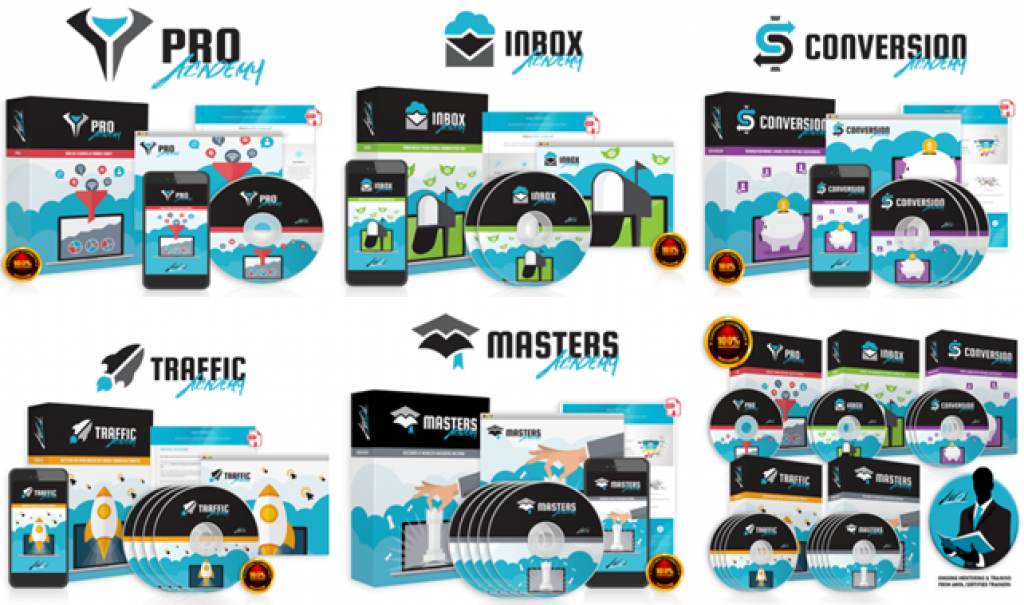 IS THERE ADDITIONAL MONEY YOU NEED AFTER YOU JOIN?
In addition to the money you pay to join, which is a minimum of $99 for the pro academy, you still need additional cash. The first reason for this is because once you join the pro academy, you will be enticed to join the high priced academies. This is because they have designed the training found at this level to be insufficient such that you will need to pay for another academy.
The second reason is that among the methods they use to get traffic to your website will be focused on paid advertising. Paid advertising may include the use of social media platforms such as Twitter, Google, Pinterest, Facebook and more. For a beginning online entrepreneur, using free traffic generation methods is less risky.
PROMOTING THE AWOL ACADEMY
One major reason why people promote products as affiliates is the commissions that they get once they refer someone successfully. At the AWOL academy, these guys have very lucrative commissions. The best commissions usually arise from promoting their high priced products. The more expensive the product you promote, the more commissions you will be getting.
AWOL ACADEMY COMPENSATION PLAN
Not easy to find detiails on this but from what I found in order to be able to get affiliate commissions you pay $39.95 per month and earn 30% commission on any AWOL Products that you sell.
But before you can start earning affiliate commissions you have to be in at the TRAFFIC ACADEMY Level. So it is a big commitment and something you should be sure about before jumping in.
WHAT ARE THE PROS OF JOINING AWOL ACADEMY
i) Good Better Business Bureau (BBB) Rating – There haven't been a lot of complaints about this program which has allowed it to maintain a B+ rating.
ii) A Great Refund Policy – AWOL academy will refund your money within a period of 14 days if you are unsatisfied with what you get from your purchase.
iii) In-Depth Coaching – Their coaching team is made of Internet marketers who are very experienced and hence you will be getting high-quality coaching.
THE CONS
i) The program is expensive – In order to get access to top-level academies, you will have to pay a lot of money. This you can already see in the academies listed in this AWOL academy review.
ii) They Focus on Paid Advertising – To drive traffic to your website in this program, you will have to pay additional money in order to advertise your website.
iii) Pushy Upsells – The AWOL academy will always be trying to entice you to join their higher priced academies.
IS THE AWOL ACADEMY A SCAM?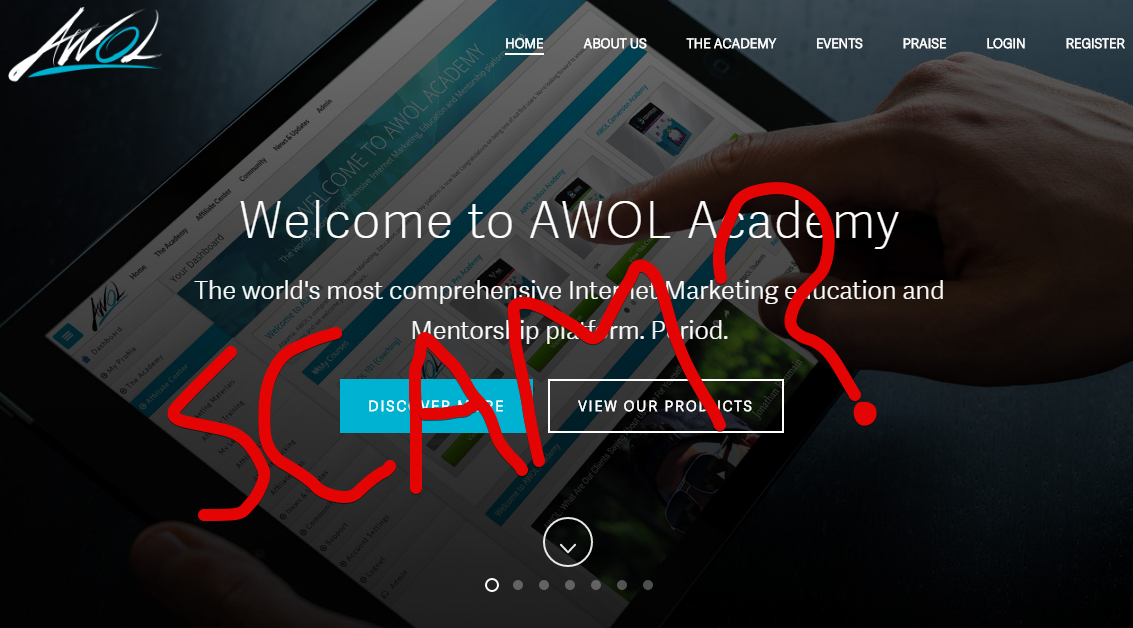 This program is not a scam. They provide you with the training as indicated on their academy level and they have always been upfront with the prices that you will have to pay for you to join.
They also don't try to entice people by telling them that they are a "get rich quick" scheme. They have always insisted on the fact that it will take time and effort for you to get any results.
All this speaks out to the fact that the AWOL academy is not a scam. However, if you do wish to join this program, you will need to have a lot of cash set aside to pay for their training and also other expenses like paid advertising.
CONCLUSION
As you have seen in this AWOL academy review, this program is not a scam. But, if you are operating on a budget, this program is not for you. Sure, the pro academy might seem affordable for you. What you need to know is that you will be forced to pay for high-priced training since what you get in the pro academy will not offer you any great results.
If you have the money to pay for their high-priced training then you can join this program. Also, when you join, be prepared to cater for additional expenses such as paid advertising. If you have the ability to utilize what you learn to build yourself a profitable online business, then, the AWOL academy is worth investing in.
So This Company Is Ok, But What Is Your Top Recommendation? What Do You Promote Manny?
So I fully recommend the opportunity that you can access below. I have gone right through the whole system with a fine tooth comb and think it is one of the better opportunities out there which is why I now personally endorse it.
I have been marketing it for just a short while and am already making thousands of dollars using it and I know that this works for absolute newbies as you will see if you click the image below.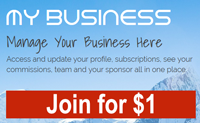 Comments
comments