Get Paid Social Review Is This A Good Opportunity or Scam?
Welcome to my Get Paid Social Review!

There has been some buzz about this company so I decided to investigate to find out what it was all about. Chances are you may have heard about this from a sponsor or you were sent a link on Facebook Right?

I get spammed on Facebook all the time and I know it gets annoying. In this blog post, I am going to go over the company, the products and compensation plan so you can make the right decision to join or not. 

I just want to be upfront and tell you that I am not affiliated with this company thus can give you a completely biased review.
If you prefer to watch than read then watch the video below

[https://www.youtube.com/watch?v=-5T5uW-Ezlw]
Get Paid Social Review – The Company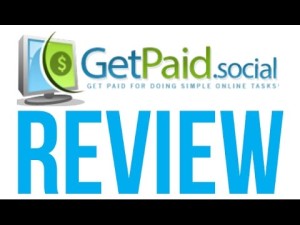 There isnt a lot of information out there.
It doesnt help that the website has really nothing on it when it comes to ownership/leadership. However, after poking around I discovered that Jeff Long is the creator of the site. An inside source showed me the message you get when you sign up:

Congratulation on taking action right away! My team and I are here to support you should you need any help along the way. I appreciate your business and look forward to welcoming you as a PREMIUM member!

Jeff Long
Creator Get Paid.Social

The Get Paid Social website was registered by Long in September of 2015 and the address given was US state of Nevada. There has been a few things Jeff Long has been a part of. The first company he launched was AutoXTen in 2011 and that didn't go anywhere. The second company he launched was SMS Dailies and again It didnt go anywhere.

But maybe third time is a charm right?
Get Paid Social Review – The Products
Get Paid Social basically tells their members to like or share their clients social media content. 

Here is a quick description of their service:


What if you could get just 100 REAL, TARGETED people to share a social media post of yours for say just $10?
That would give your social media post IMMEDIATE EXPOSURE to over 10,000 people! Pretty exciting right?
Get as many followers, likes & shares as your budget can handle! Our members are standing by

I just see one big problem with this

These members are paid to like and share the content. So they are not sharing or liking your content because they enjoyed it. They are sharing and liking because they are getting paid to. So in reality its not really targeted and I wouldnt expect any crazy conversions.

Next, lets take a look at their compensation plan
Get Paid Social The Compensation Plan
This is more of an affiliate program than a MLM one. You get paid only on Two Levels in a Unilevel structure

That looks like this:

You
Level 1: Your personally enrolled members
Level 2: Your Level 1s personally enrolled members
And it goes unlimited in width

Here are the commissions paid:

Level 1 (Your personally enrolled members) = 40% of the affiliate fee paid
Level 2 (Your Level 1s personally enrolled members) = 10% of the affiliate fee paid
Its not really a strong compensation plan

There are tons of companies that pay out way more.
The Cost To Join Get Paid Social
Its relatively inexpensive to join

You have three options:

Pay $27 per month
Pay $97 Annually
Pay $197 One-time
Get Paid Social Review – The Verdict
The concept behind this actually breaks the Terms and Conditions of Facebook. Facebook considers this scheme to be a Click Farm. This is what they wrote about it:
Click farms, in which individuals with real accounts on Facebook are paid to manually like specific Pages are bad for people on Facebook, advertisers and Facebook itself.

To make it more difficult for these scams to be profitable, our abuse-fighting team builds and constantly updates a combination of automated and manual systems that help us catch suspicious activity at various points of interaction on the site, including: registration, friending, liking and messaging.

We write rules and use machine-learning to catch suspicious behavior. When we catch fraudulent activity, we work to counter and prevent it including blocking accounts and removing fake likes.

Plus when people are liking and sharing your stuff on Facebook, its most likely to their family members etc.

That isnt really targeted leads. And I will be SHOCKED if you get any conversions that way. The best way to market on Facebook is write content for your targeted members.

Join Facebook groups that are interested in your offer and give them value. Once you give them value, they will be interested in your offer. You can even give them a small test course etc.

The concept behind Get Paid Social isn't that great either. I don't see this going for the long haul and I would approach this opportunity with caution.

I have personally gone through a ton of opportunities where I have wasted thousands of dollars and it sucks!

The good news is there are legit ones out there but not many of them are newbie friendly.

Most of them require great sales skills or a marketing background. 
I hope you enjoyed my Get Paid Social Review and if you have any questions, please share them in the comment section below
To find out what I use to market correctly online and make real money you can Click Here
To Your Success
Emmanuel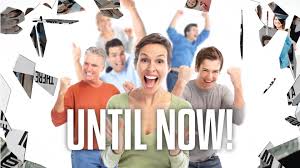 Comments
comments