Blockchain Rays Review
Blockchain Rays is a direct selling business opportunity that we are going to review today. This review is from a third party individual who is not associated with this business in any way. In this review, you are going to find out more about the company itself, the type of products that they offer, their compensation plan, what it takes to join and whether the company is a scam or not. Read on to learn more.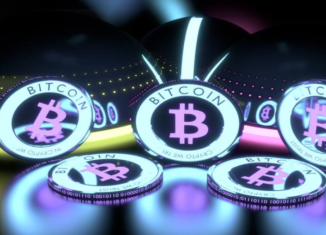 Blockchain Rays Review – About the Company
According to Blockchain Rays official website, there isn't any tangible information in regards to where the company is located and the faces behind it.
It looks like Blockchain Rays domain was registered on the 27th of December, 2016 (last year) and set to private. Again, no one knows anything in regards to the individuals that own this domain or where the registration took place.
Alexa ratings suggest that this company might be based out of Nigeria or India. Blockchain website receives 59% traffic from Nigeria and 29% from India.
Blockchain Rays Review – Does The Company Offer Any Type Of Product?
Like many other new direct selling business opportunities, Blockchain operates without any type of product line. It seems like the anonymous people behind this company have decided to try their luck in MLM business without any type of product line.
In this light, there are not any goods or services available for sale to retail customers. The company's affiliate's main responsibility is to sell the affiliate membership. Like always, if the opportunity fails to recruit new affiliates for a while, they may be forced to close their doors due to shortage of funds.
Blockchain Rays Review – How Does Their Compensation Plan Work?

Moving on to Blockchain Rays compensation plan, affiliates are required to invest a minimum of $5 and a maximum of $10,000 in bitcoin. In return, you are promised a recurring return on investment (ROI) of 30% paid after every five days.
The business also offers referral commissions. This type of commission is only available on cash invested by your downline affiliates and is paid-out through a unilevel compensation plan. This payment structure places one member at the top of a unilevel team. Any individual that is sponsored by him or her is placed directly under him or her (level 1).
Consequently, any individual sponsored by an affiliate from level one is placed directly under them (level 2) and any individual recruited by affiliates from level two are placed directly under them (level 3). In general, the number of levels here are limitless.
The company can only pay out the referral commissions up to the tenth level. The commissions are paid-out as a percentage as follows:
Level 1 (These are affiliates that you recruit personally) – Earns you a commission of 10% of funds invested.
Level 2 – Earns you a commission of 5% of funds invested.
Level 3 – Earns you a commission of 4% of funds invested.
Level 4- Earns you a commission of 3% of funds invested.
Level 5 Earns you a commission of 2% of funds invested.
Level 6 – Earns you a commission of 1% of funds invested.
Levels 7 to 10 – Earns you a commission of 0.5% of funds invested.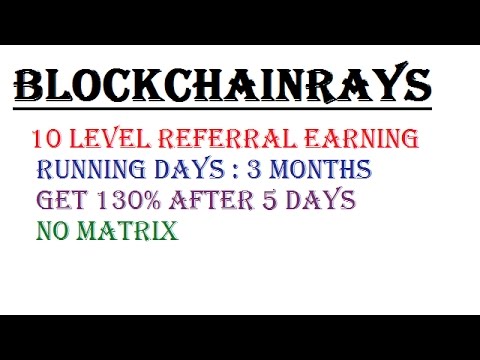 Blockchain Rays Review – The Cost To Join
If Blockchain Rays looks like the type of opportunity that you would like to invest in, you will be required to invest a minimum of $5 in bitcoin in order to be accepted as an affiliate.
Is Blockchain Rays Scam or Pyramid Scheme?
Like many other direct selling opportunities out there, you will always find reviews online that say that this opportunity is a pyramid scheme or a scam. There will also be reviews that say the opportunity is legit. Chances are you too are also confused. So, is Blockchain Rays a scam or legit? To be honest, Blockchain Rays isn't a complete scam. The truth is, there are a few things that you need to be aware of before you decide whether or not to invest with Blockchain. Check the conclusion below.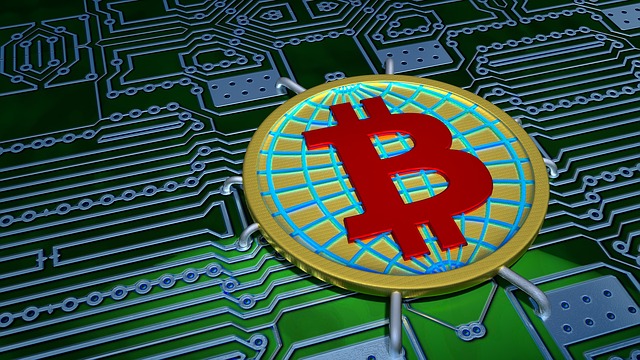 Conclusion
The fact that Blockchain Rays doesn't have any sort of product line at all means that it's operating or working as a Ponzi scheme. Companies that always do well in the MLM industry usually have some sort of products to sell to their retail customers.
The company depends on the funds that it generates from the sale of affiliate membership. The ROI that they promise is paid out using the money invested by new affiliates. So, what will happen if they fail to recruit new affiliates? Your guess is good as mine, but the company will probably then collapse and the only souls that will benefit are the anonymous people behind the opportunity.
If I was you I would be cautious about joining.
So This Company Is A Dud, But What Do You Recommend And What Do You Promote Manny?
So I fully recommend the opportunity that you can access below. I have gone right through the whole system with a fine tooth comb and think it is one of the better opportunities out there which is why I now personally endorse it.
I have been marketing it for just a short while and am already making thousands of dollars using it and I know that this works for absolute newbies as you will see if you click the image below.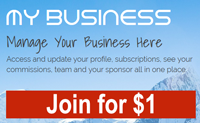 Comments
comments