Easy 1UP Review – The Real Truth!
I will reveal all in this Easy 1Up Review so for the whole truth read on….
For those of you that prefer to watch than read below I do a Easy 1Up Review Video

https://www.youtube.com/watch?v=VIt-y3k69qQ
There are lots of business opportunities out there, and it can be difficult to know which ones are worth your time. Easy 1up is a cash gifting scheme whose website was registered on June 8th 2007. The domain registration details were recently updated (on the 9th June 2016) but remain private, so there are no clues about who owns or runs the company. The website does not provide any of this useful information either.
Luckily it has been possible to find out more about the company by looking into the server that hosts the website- it is shared by another company called 'Ultimate Cycler' that is run by a man called Peter Wolfing.
Wolfing has run a few companies that turned out to be Ponzi schemes, including:
Ultimate Cycler (that no longer exists),
Turbo Cycler,
Infinity 100,
Pay Me Forward, Business Toolbox and National Wealth Center.
Out of all of these, the only one that is still in operation is the National Wealth Center, and this is the only one from the list that Wolfing didn't actually launch himself.
The fact that the company is trying to keep the details secret about who is running it should make you question whether this is worth getting involved in, but the fact that Wolfing has been involved in a number of failures should make you very cautious about this company.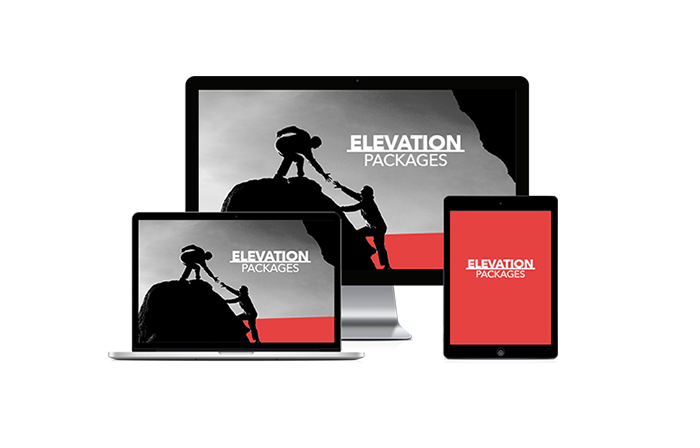 Easy 1Up Products
Easy 1Up does not offer any products or services for you to directly sell to customers. When you become an affiliate member for the company, you are able to sell membership to other people.
When you join, you are required to 'gift' an amount of money to the person who introduced you to the scheme.
When you send this gift to that person you receive a series of marketing videos, and become able to receive gifts from newer members.
The gift amounts are as follows:
– A $25 gift will get you a 'Network Marketing Basics' course and an 'Affiliate Kickstarter' series of videos
– A $100 gift will get you a series of videos titled 'Free Marketing' and 'Cash Generation'
– A $250 gift will get you a series of videos titled 'Advanced Digital Business'
– A $500 gift will get you a 'Money Counts Live' business building course
Easy 1Up Compensation Plan
As we mentioned before, when you join Easy 1Up you make a gift payment between $25 and $500 to the person that introduced you to the scheme. Once you have done this, you are able to receive gifts from the new members that you bring into the scheme.
Easy 1Up uses what is called a 'Unilevel Model' to organize the gift payments that are made.

The way this works is by putting you in a position at the top of the table. When you introduce a new member to the scheme, they are placed in a position beneath you. This is called level 1.
Every single person that you introduce will be placed in a position on your level 1. Those people can then, themselves, introduce new people who will fit into a position directly beneath them. These people are on Level 2 of your original table. This continues to happen and, as long as there are new people being introduced as members, can go on forever.
The payments made are organized as follows:
– Your first gift payment goes to the person who introduced you
– The first gift payment by someone who you introduced is paid to you.
– The second gift payment by someone who you introduced is passed up to the person who introduced you
– Further gift payments by people that you introduced are paid to you
– The second gift payment earned by someone that you introduced will be passed up to be paid to you
To receive gift payments, you have to have made that level of payment yourself.
So, to receive any $250 gift payments, you need to gift $250 through the scheme to the person that introduced you. You will then be able to receive those gifts from people that you introduce. If you haven't made this payment, the gift will continue to go up the table until it reaches the first person who is qualified to receive the gift.
An extra benefit to those who gift $500 is that you will not ever have to pass up your second payment to the person that introduced you.
How do I Join Easy 1Up?
To join Easy 1Up and be able to earn through the scheme, you need to make a gifting payment of between $25 and $500.
When you do this there will be a 10% administration fee. The higher the gift you give, the more you are able to potentially earn through the compensation plan.
Easy 1Up Conclusion
Easy 1Up is very clearly a Ponzi scheme, where you are earning money from newer members who sign up.
It is important to realize that Peter Wolfing, the owner and manager of the company, has tried very hard to keep his involvement secret. This is most likely so he can keep his distance when things go wrong, something that has happened with every similar company that he has been involved in before.
This scheme puts him at the top and in line to make a lot of money from the system (alongside the 10% administrative fees) and then, when it fails, he will set up something new.
The marketing videos that you get access to are virtually worthless, with far better courses available from other companies if that is what you are looking for. Take a look at this programme review to learn about a top company with excellent teaching material . They are simply included to try and give the impression that there is more to this company than it simply being a cash-gifting scheme.
Eventually this company will fail like all other Ponzi schemes. It relies on lots of new members joining so that those payments can be made to the existing members. The problem is that there are a limited number of people who will invest in it, so eventually there will be nobody else to join.
When this happens, there will be no new money entering the company and, so, no more to pay out to members. This will be the point at which the company collapses- and if you find yourself in a position where you haven't yet made your money back, then you will lose out on your investment.
Unfortunately this is likely to happen to most of the members, but Peter Wolfing will be able to make a large amount for himself.
We said at the beginning that there were some questions to ask about Easy 1Up before you think about becoming a member, and unfortunately these questions are not answered very well in the details.
Easy 1Up is a very obvious Ponzi scheme that will benefit the people who own it and joined very early on, but will not end well for most of its members. Peter Wolfing has a long history of failed companies that have done the same thing, so you would be wise to leave this scheme alone and find a more promising investment for your hard earned money.
So what do you recommend
If you would like to have a look at the business that I personally use and highly recommend you can click on the image below. This opportunity will help you to have true $1,000+ days and you can get in using this bonus link for only $1
To your success
Emmanuel
Comments
comments