Pluggle Review
Pluggle has been getting a lot of hype lately. Many
people are thinking about joining this opportunity, but they are not sure if
it's legit or a scam. Here is an honest Pluggle review from someone who is not
affiliated with this company in any way.

Pluggle Review – What Exactly Is Pluggle?
After visiting the company's official website and
doing some research about this opportunity, there isn't so much to report. The
person(s) that own or run this organization is unknown. Any information
regarding their background or history is also not available.
The business's domain (pluggle.com.ph) was
registered on the 6th of April 2017. Alexis Palma is listed as the
owner, and there's an address indicating that the opportunity may be based out
of Quezon City, Philippines.
Unfortunately, there isn't any information about
Alexis, even after doing some thorough research online; there was nothing
concrete about him. Maybe it's because of the language barrier.
Most of the traffic that Pluggle's site receives
appears to be coming out of the Philippines. This means that the company may
actually be run out of this country.
Pluggle Review – The Products
It was not surprising to find out that Pluggle doesn't
offer any real products to sell to retail customers. In the recent years, most
of the MLM businesses opportunities launched don't provide any products. In light
of this, Pluggle affiliates only promote and sell the affiliate membership to
people who are interested in joining the opportunity.
Pluggle Review – The Compensation Plan
For you to participate in the company's compensation
plan, you will have to sign up as an affiliate and pay a fee of $19.80. After that,
you will be required to sponsor new members into the business, who will also be
asked to pay the same amount.
Referral commission is available to every new person
that you recruit. You will receive a commission of $2 for every head that you
sponsor into the business. Also, if the affiliate that you recruited sponsors
other people, you will earn another $2 commission.
Additionally, every time that you log into your affiliate
account you will be paid $2. The offer is available for the first twelve days,
and then you can earn the same amount once per day.
Similarly, you will receive commissions every time
your downline logs into their affiliate account. However, it's wise to note
that this payment goes up to the 2nd levels of your affiliate
recruitment.
The company also offers residual recruitment
commissions. This type of commission is paid via a binary compensation system,
and the positions in this structure are filled through both direct and indirect
recruitment.
Pluggle doesn't specify the limit at which the
binary can go, and affiliates are paid every time new people join the
opportunity through a payment ratio of 1:1.
Pluggle affiliates are paid $2 whenever someone is
sponsored into the business, and this is translates to $59.30 in a day.

Pluggle Review – The Cost to Join Pluggle
If you are interested in joining Pluggle, you will
have to pay an affiliate membership fee of $19.80. The payment must be made in
bitcoin because it's the only "currency" that the business accepts.
Pluggle Review – Is Pluggle A Scam?
Of course, chances are you have heard or read
somewhere online that Pluggle is a scam. Honestly, it's not easy to tell if the
opportunity is legit or a scam, because many people nowadays are trying to sell
something to earn a living.
The truth is, Pluggle isn't a complete scam, but
there are some things that you need to be aware of before you decide to sign up
as an affiliate of this company.
Conclusion
It appears that Pluggle is trying to convince people
that it's in the niche of advertising. Majority of the logos that the company
uses are from legit businesses that they are allegedly involved with. After a
little digging, it's discovered that this is not true.
Also, looking at their compensation plan, there isn't
anywhere where they have stated their involvement or interest in advertising. In
fact, they don't have any products to sell to retail customers. The only real
job that affiliates do is to market and sell the affiliate membership. In this
light, it's safe to assume Pluggle exists as a pyramid scheme.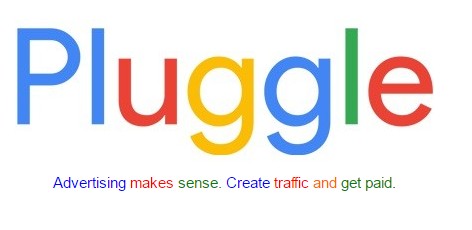 I hope you enjoyed my PluggleReview post. If you would like to know what company I fully endorse and am actually presently involved with myself then read on….
So This Company Is A Dud, But What Is Your Top Recommendation? What Do You Promote Manny?
So I fully recommend the opportunity that you can access below. I have gone right through the whole system with a fine tooth comb and think it is one of the better opportunities out there which is why I now personally endorse it.
I have been marketing it for just a short while and am already making thousands of dollars using it and I know that this works for absolute newbies as you will see if you click the image below.
Comments
comments