Titan Trade Club Review
In recent years, a whole host of online trading websites have sprung up, purporting to help users make money fast by providing access to exclusive information, expert advice and trading tricks. In this piece, we shall look at one such website so join me as I take you through this Titan Trade Club review.
Who is Titan Trade Club?
Titan Trade Club is one such organisation. You may have seen one of their promotional videos, or heard of them online, and wondered whether this really could be a quick and easy way to make big bucks trading online.
We've done the hard work for you, and done a little digging into the company and the claims it makes on its website. Read on for a comprehensive, unbiased review of the Titan Trade Club, and then you can decide for yourself whether it's worth getting involved with this particular organisation.
Background information
The company's website is slick, with a well-produced video and a clearly laid out pricing plan.
However, there's no information on who owns the business, where it's based, or how long it has been running. A further look at the site reveals that the domain was registered privately in July 2017, so it hasn't been around for very long – at least not under this name.
A quick Google search brings up a short video, also hosted on the Titan Trade Club website, originally uploaded to YouTube by an account under the name William Heloy. There's no mention of his affiliation with the organisation, and no record online of anyone called William Heloy associated with Titan Trade Club, so there's no way to tell whether this individual works for TTC.
The same Google search brings up a good few articles with the words SCAM in the title, which obviously rings alarm bells when it comes to looking for a way to make money by investing online.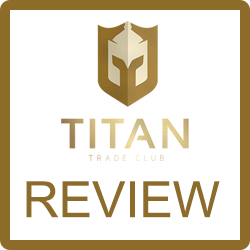 Titan Trade Club Credentials
The Titan Trade Club's introductory video claims that the company is "the largest trading club in history", although there's no data or references to back this claim up. With very little online traction, it's difficult to find any factual basis for the club's credentials: we must take them at their word alone.
To a sceptic, this lack of data immediately arouses suspicion: surely every successful online company worth its salt knows that the best way to convince a potential new user is by presenting convincing stats in their favour, backed up by real research.
Titan Trade Club purports to "educate entrepreneurs and transform lives by generating wealth for our members through the digital currency trade". The video, although well-made, is full of stock clips and vague expressions, without a single user testimonial to provide a little reassurance.
As with many of these online trading 'clubs', there's very little real information on the whos, whats and whys of the organisation: just a whole lot of dramatic music, bold statements and futuristic-looking graphics.
Titan Trade Club Pricing
The website's homepage shows a tiered pricing plan split into four levels: Bronze, Silver, Gold and Platinum. Users can choose to invest a little, starting from 0.05 bitcoins, with a return that increases along with their investment.
The first payment for all tiers is 0.05 BTC, which allows the user to begin training for mining and investing bitcoin.
Members of the club can also make money through recruitment, with commission ranging from 8 -11% depending on membership level.
While many bona fide companies rely on this kind of commission-based recruitment to attract new users, with no real 'product' and a slightly shady lack of information this seems a little too close to pyramid selling for comfort (anyone remember the Herbalife scandal, the pyramid-selling scam that robbed thousands of people of their life savings?).
There's also a complicated system of rewards based on recruiting New Affiliates, binary bonuses tied to levels and various compensation plans.
 Titan Trade Club Fees
The club's 'business plan' mentions that all members must pay a fee of 15%, taken from their account every 87 days, as well as a monthly fee of 0.010 – 0.0125 BTC, depending on which membership you opt for.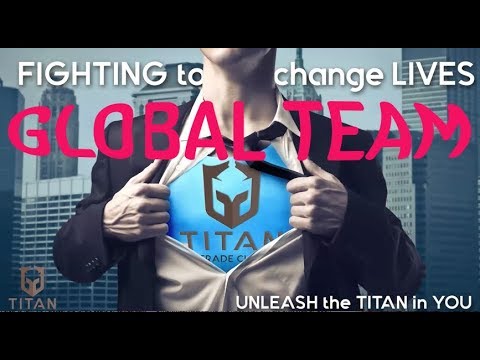 Is the Titan Trade Club Scam Or Legit?
Is Titan Trade Club an out-and-out scam? It's hard to say. However, there are lots of legitimate ways to make money with bitcoin online, and a wealth of information from trusted sites on how to do it.
Investing money online without knowing anything about the people you're trusting with your cash is usually a bad idea, so until Titan Trade Club are a little more forthcoming with their background information, we're going to say steer clear of this one.
I hope you enjoyed my Titan Trade Club Review post. If you would like to know what company I fully endorse and am actually presently involved with myself then read on….
So This Company May Be Dud, What's Your Top Recommendation, What Do You Promote Manny?
So I fully recommend the opportunity that you can access below. I have gone right through the whole system with a fine tooth comb and think it is one of the better opportunities out there which is why I now personally endorse it.
I have been marketing it for just a short while and am already making thousands of dollars using it and I know that this works for absolute newbies as you will see if you click the image below.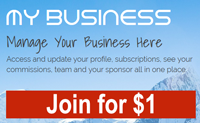 Comments
comments