Wifi Millionaire Review
There is a lot of hype going around about Matt Lloyd's new book called Wifi Millionaire. Matt Lloyd is a very well-known individual in the industry as an eight figure earner. The main purpose of this post is to tell you more about this new book and what to expect so that you can decide if it is right for you.

https://www.youtube.com/watch?v=OZMG4WrWQYQ
It is always wise to do your own research online before you decide whether or not to purchase this book. Of course, many people would want to know if the book can help you to become a top earner. Read on to find out if this book will live up to its promises.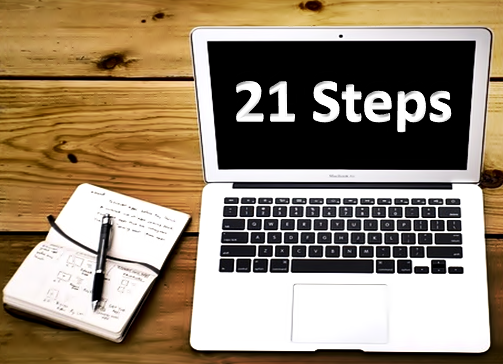 Wifi Millionaire Review – What is Wifi Millionaire All About?
Wifi Millionaire is Matt Lloyd's new book that is expected to be released in early February of this year (2017). The book is aimed at teaching people how to make a full time income working part time at home or from anywhere in the world.
Wifi Millionaire is in essense a front end proposal for Matt Lloyd's 21 step MOBE programme which is a top-tier system that helps you sell highly priced products and get paid commissions.
The 21 step training program is MOBE's flagship programme, and helps beginners who don't have any knowledge or experience about internet marketing to get into the digital education world. This training program claims to provide you with all the information that you need in order to succeed in internet marketing.
In order to join, You will be required to pay for the initial membership, at which time, the 21 steps video series will be unlocked for you. You will be assigned with a coach to guide you through every step. You need to Skype or speak with your coach to unlock the videos for you.
Once you speak with your coach and tell him or her the reasons why you want to join this program, the first 2 steps of the video series will be unlocked for your access. After you are done with the first two steps, your coach will unlock the next two steps (step 3 and 4), you will have to reach out to your coach to unlock another two steps once you are done with these steps.
Allowing you access to only two steps at a time seems like a good way to prevent beginners from getting overwhelmed with information. However, the process of unlocking only two steps ends at step six. After this step, your coach will unlock all the remaining 15 steps for you to access. If you decide that you are not interested in upgrading to the next step which cost just under $2,000.
Step 1: Here you will be introduced to the reasons why you need to sell highly priced products and why you need to buy the membership of a system that is already in place. The answer is simple, when you sell highly priced products, you make high commissions. You need to buy the rights of an already working system because you are not sure if your own system will work. When you purchase the rights of a working system, you are guaranteed of success. Like with a franchise.
Step 2: This step talks about economics, a very vital part in every business setup. There is a formula that states "Traffic + Conversion = Sales, the formula is okay but Matt Lloyd suggests that you need to be profitable. In this step he introduces economics as the missing ingredient in this formula.
Many people usually miss this vital ingredient because they assume that when there are sales, there is profit. This is not always true because for you to make sales, you must incur some expenses.
Step 3: This is where you will be taught to think like a business person rather than an employee. This step teaches you that it is very vital to think like a business owner, especially when you want to start your own business.
Step 4: Here, you will be introduced to MOBE. Matt Lloyd reminds you that MOBE is an already working system. He also reminds you about the challenges of investing in a system that you are not sure if will work.
Step 5: This step continues to talk about the benefits of MOBE but in details. It tells you about the benefits that you will enjoy when you sign up with MOBE.
If you are ready to move on and purchase the license rights into MOBE, you will be required to sign a Non-Disclosure Agreement.
Step 6: This is where you will have to decide whether or not you want to be a part of MOBE.
Step 7 -21: As you go through the remaining steps, you will have the opportunity to learn more about internet marketing. As you go further, you will realize that the main aim of these steps is to convince you to buy into the Titanium Mastermind and Platinum Mastermind program. However to get in with all the levels in MOBE can cost over $50,000.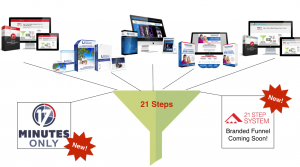 What Will Be the Cost of Wifi Millionaire Book?
The cost of the ebook is only $3 and it will tell you ways to manage your time and money, but as stated the essence of this is as a front end proposal to eventually sell you MOBE.
Is Wifi Millionaire Scam Or Pyramid Scheme?
Like any other product out there, people will always say negative things about a product especially if they tried it and didn't succeed. Wifi Millionaire has not even been officially launched and already there are rumors about it being a scam. Just to be clear, the book is legit and NOT a scam. In addition, MOBE is a reliable and reputable company. There are hundreds of testimonials online that can attest to that. Wifi Millionaire is absolutely legitimate, and it is worth knowing about.
Conclusion
Many people have been able to earn six figures in commission by following Matt Lloyd's training and advice before, Wifi Millionaire is no exception. The book shows you how to start earning a great amount of money full-time at the comfort of your home. What is more interesting is that you don't need to have a huge amount of money to start earning; you just need a computer and a WiFi connection. So, if you think that you are tired of earning a small amount of money every year and you would like to earn a six figure income, Wifi Millionaire may be your solution.
There is something for everyone in this book irrespective of your age, your financial status, whether you are new to internet marketing or experienced, you will benefit from it.
The only thing I would say is that getting fully positioned in MOBE can be quite expense as it adds up to just over $50,000. Also the company seems to be bringing out a new front end proposal every couple of months and that usually happens when affiliates are struggling to make sales with the original system.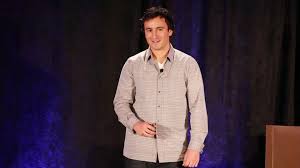 I hope you enjoyed my  Wifi Millionaire Review post. If you would like to know what company I fully endorse and actually presently endorse myself then read on….
So This Company Is A Dud And Not One Of Your Top Recommendations But What Do You Promote Manny?
So I fully recommend the opportunity that you can access below. I have gone right through the whole system with a fine tooth comb and think it is one of the better opportunities out there which is why I now personally endorse it.
I have been marketing it for just a short while and am already making thousands of dollars using it and I know that this works for absolute newbies as you will see if you click the image below.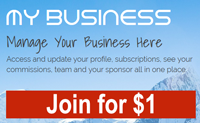 Comments
comments