World Net Leads Review
World Net Leads is one of the most recent direct selling business opportunities that are making rounds all over the internet. In fact, many people are trying to sell this opportunity all over the web, especially on social media networks.
Chances are you are here because you have heard about it or someone has tried to recruit you. Whichever the case, it is always in your best interest to do some thorough research on your own before you decide whether or not to join the opportunity.
For instance, is World Net Leads a legitimate business? What kind of products or services do they offer? How does their compensation plan work? What does it take to join the opportunity? Read on to learn more about this MLM business opportunity.

World Net Leads Review – About the Company
World Net Leads appears to be one of those network marketing companies that have decided not to offer any vital background information about the person(s) that runs or owns the business. In addition, there isn't any information about where the business is located.
Like always, this is all important information that the general public needs to know. Therefore, the lack of this information suggests that the company has something to hide.
The company's website domain ("worldnetleads.com") was first registered on the 13th of December, 2016 (last year). The person behind this domain is a guy that goes by the name of Mariano Bartoletti. An address in Sardinia, Italy is also provided.
According to Alexa rankings, World Net Leads receives a lot of traffic from Italy (61%). This information fits well with what is being said about the company's domain registration. What's more, the company uses Italian as the official language on its website.
There isn't any credible information about Mariano Bartoletti outside this company. Well, this may somehow mean that he doesn't exist but it looks like language barrier is the reason why.
World Net Leads Review – The Product Line
Moving on to World Net Leads product side of things, it looks like the company has nothing to offer at all. The opportunity doesn't have any product line; affiliates are only tasked with marketing and selling affiliate membership.
The absence of product line means that there are no goods or services to promote and sell to retail customers. Once you sign up as a World Net Leads affiliate, you are required to gift bitcoin to other affiliates. Once you do this, you will be granted with access to an email list. The main purpose of this email list is to spam advertising or anything that can help you to sell World Net Leads affiliate membership.
World Net Leads Review – The Compensation Plan
Moving on to World Net Leads compensation plan side of things, it appears that the affiliates gift bitcoin to each other via a 3×7 matrix.
This compensation system places one affiliate at the top of a matrix, with three positions directly beneath them.
The first level of the matrix is formed by these three posts. The second level is created by splitting the first level into another three positions each leading to a total of nine posts.
Subsequent levels are created using the same procedure, with each new level housing three times as many posts as the previous level. The first level of the matrix requires affiliates to gift each other 0.02 BTC to the affiliate that sponsored them into the business.
Once this payment is received, the affiliate that sent it is now eligible to receive the same amount of payment (0.02BTC) from the members that he sponsors personally into the business.
Levels two to seven works in the same way; the only difference is that as you move up the amount of bitcoin gifted also increases.
Level 1 – Gifts 0.02 BTC to the affiliate who sponsored you and in return you receive the same amount from three subsequently recruited affiliates
Level 2- Gift 0.05 BTC and in return you receive the same (0.05BTC) from nine affiliates
Level 3 – Gift 0.09 BTC and in return you receive the same (0.09BTC) from 27 affiliates
Level 4 – Gift 0.15 BTC and in return you receive the same (0.15BTC) from 81 affiliates
Level 5 – Gift 0.3 BTC and in return you receive the same (0.3BTC) from 243 affiliates
Level 6 – Gift 0.5 BTC and in return you receive the same (0.5BTC) from 729 affiliates
Level 7 – Gift 1 BTC and in return you receive the same (1BTC) from 2,187 affiliates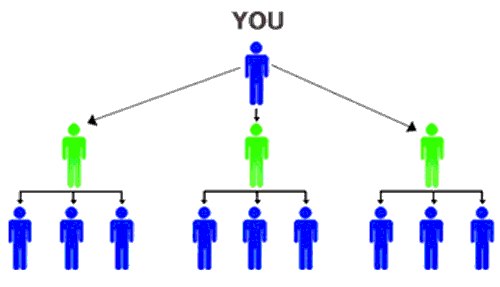 World Net Leads Review – What It Takes To Join the Opportunity
If this opportunity sounds like the type of business that you are interested in, you will be required to gift a minimum of 0.02BTC to the affiliate that sponsored you into the business to join the opportunity.
However, the opportunity gives you a chance to maximize your earnings by gifting 2.09 BTC to the affiliate that recruited you.
Is World Net Leads A Scam Or Pyramid Scheme?
Chances are you have heard or read reviews online that says World Net Leads is nothing but a scam. There are also network marketers that claim this opportunity is legit. So, what's your opinion after reading the review above?
The truth is, it might be difficult to tell if World Net Leads is legitimate or a scam, but to be completely honest, this business opportunity isn't a complete scam. However, there are a few things that you need to be aware of, take a look at the conclusion part to find out more.
Conclusion
According to World Net Leads official website, the company promises a lot, however after you join the opportunity; you will discover that it was nothing but just a marketing strategy.
There are no goods or services to market or sell to the retail customers. This means that the opportunity only relies on funds generated from the sale of affiliate membership to run things.
Like any other gifting scams, once the company fails to recruit new affiliates, it will collapse and the only people who will get paid are the anonymous faces that run the business. You and all the other affiliates will get absolutely nothing. What's more, once you decide to invest with World Net Leads you should know that the company doesn't offer any refunds. So, think really hard before you decide to invest your money with this business opportunity.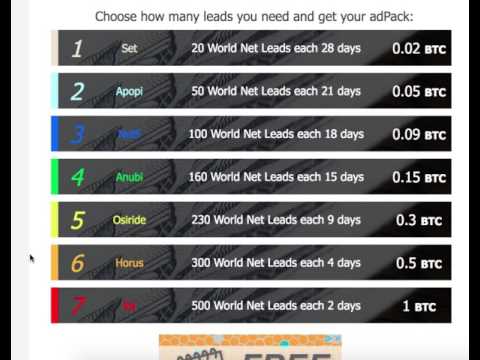 I hope you enjoyed my World Net Leads Review post. If you would like to know what company I fully endorse and am actually presently involved with myself then read on….
So This Company Is A Dud, And It's Not One Of Your Top Recommendations, What Do You Promote Manny?
So I fully recommend the opportunity that you can access below. I have gone right through the whole system with a fine tooth comb and think it is one of the better opportunities out there which is why I now personally endorse it.
I have been marketing it for just a short while and am already making thousands of dollars using it and I know that this works for absolute newbies as you will see if you click the image below.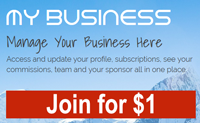 Comments
comments