Adwazo Review
Adwazo is getting a lot of attention, and internet marketers are pitching this business opportunity all over the internet, especially on social media networks. Do not be surprised to see your friend or loved one promoting this opportunity. It is also wise to do some thorough research on your own before you decide to join any business opportunity. The fact that you are here suggests that you want to know more about Adwazo. So, is Adwazo the right business for you? Well, read on to learn more.

Adwazo Review – What Exactly Is Adwazo?
According to Adwazo official website, there isn't any information about who runs or owns the business. The company's website domain appears to have been registered official on the 2nd of February, 2016. A man by the name Bill Lay is identified as the owner of this domain, and an address in the British Islands is also provided.
A little more research indicates that Bill Lay has been spamming his Facebook account with various MLM adverts. When Adwazo domain was officially registered, Bill Lay decided to promote only Adwazo on his Facebook account.
That is the only information available about the Adwazo. Like always, if a company is not being honest about its corporate structure, think seriously before you decide to invest your hard earned money with them.
Adwazo Review – The Product Line
The company doesn't offer any products or services to market or sell to retail customers. Affiliates are only paid when they sponsor new people into the business.
Adwazo Review – The Compensation Plan
Adwazo compensation structure offers affiliates three different ways of making money. First, you need to purchase one of the following affiliate packages:
· Basic package – Will cost you $50
· Medium package – Will cost you $100
· Professional package – Will cost you $200
· Enthusiast package – Will cost you $300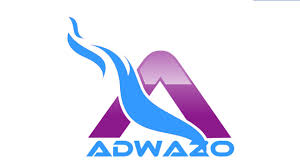 Once you sign up with Adwazo, you will be able to make money in the following ways.
Direct Recruitment Commissions
Every time you sponsor a new person into the business, the company will award you with a 10% commission of membership fees paid by your recruits.
Residual Recruitment Commissions
Adwazo pays out residual recruitment commissions via binary compensation structure. This payment system places one affiliate at the top of a binary team that is split into two sides- left and right.
The first level of the system is formed by two posts. The second level is formed by splitting each of the first two posts into two posts each (four posts). Successive levels are created using the same procedure. Each new level should have twice as many posts as the previous level.
Positions in the binary teams are usually filled via direct and indirect recruitment. You should note that there are no depth restrictions in this system.
Adwazo uses ratio matching of 2:1 or 1:2 to pay commissions. For each 1:2 or 2:1 Ratio of newly sponsored affiliates matched, you will earn a commission of 50% of your recruits' membership fees.
For example, one Enthusiast member on the left side and two on the left side of the binary team equals to $150. On the other hand, two professional members on the left side and one on the left side of the binary team equals to $100 and so on and so forth.
In order for you to be eligible for this commission, you must sponsor at least two affiliates into the business.
Weekly ROI
As an Adwazo affiliate, you will be entitled to a weekly ROI once you complete your assigned duties. These duties usually involve visiting other websites or just watching YouTube videos.
The amount of ROI that you will earn depends on the type of package that you purchased when you signed up with the opportunity.
· Basic affiliates – Attracts a ROI of $5 per week for 22 weeks
· Medium affiliates – Attracts a ROI of $10 per week for 22 weeks
· Professional affiliates – Attracts a ROI of $20 per week for 22 weeks
· Enthusiast affiliates – Attracts a ROI of $30 per week for 22 weeks
What It Takes To Join Adwazo
If Adwazo sounds like a business opportunity that you would like to invest in, you will be required to purchase one of the following packages to join the opportunity.
· Basic membership – Goes for $50
· Medium membership – Goes for $100
· Professional membership – Goes for $200
· Enthusiast membership – Goes for $300
The main difference between these packages is the amount that you will be able to earn through the company's compensation plan.
Is Adwazo A Scam Or Pyramid Scheme?
If you have been researching about Adwazo, you probably have come across many reviews that say Adwazo is a pyramid scheme or a complete scam. After going through the company's product line and the compensation plan, it may not be easy to tell if Adwazo is actually legit or a scam.
So, what is the truth? Is Adwazo legit or a scam? Well, to be honest Adwazon isn't a complete scam. However, there are a few things that you should be aware of before you decide whether or not to join the opportunity.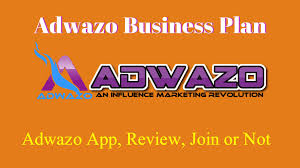 Conclusion
Despite all the efforts to make this business opportunity to appear legitimate, the truth is, Adwazo is nothing more than a Ponzi scheme. The business promises its affiliates guaranteed returns once they sign up. However, the fund used to pay the already existing affiliates is generated from selling affiliate membership to interested parties. This is exactly what Ponzi schemes do, and the reason why they usually fail eventually.
The business requires you to be a "social influencer" and they pay you for that. All you are required to do is visit other websites and watch YouTube videos. This seems like just a cover up that the company is using to seem legitimate.
As much as it is possible to run a compensation plan that is manageable, it is easier if you have products or services to offer to retail customers. Having something to sell to retail customers will help you to generate income that can be used to pay back commissions and various rewards to affiliates. Unfortunately, Adwazo doesn't have any products or services to sell to real customers. The only source of income is the money generated from the sale of affiliate membership. So, if the company fails to recruit new members for a certain period of time, it will collapse and the only people who will benefit are the anonymous faces behind the company.
I hope you enjoyed my Adwazo Review post. If you would like to know what company I fully endorse and actually presently endorse myself then read on….
So This Company Is A Dud, Not One Of Your Top Recommendations But What Do You Promote Manny?
So I fully recommend the opportunity that you can access below. I have gone right through the whole system with a fine tooth comb and think it is one of the better opportunities out there which is why I now personally endorse it.
I have been marketing it for just a short while and am already making thousands of dollars using it and I know that this works for absolute newbies as you will see if you click the image below.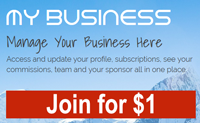 Comments
comments