Bitluna Review
Bitluna is one of the MLM business opportunities that is really picking up because of the attention that it receives on the web. Since there is so much attention about this opportunity, many network marketers are trying to sell it all over the place, especially on social media networks. Like always, before you decide to join an opportunity, it is important that you do your own research and get all the information. Read on to learn more about Bitluna.

Bitluna Review – The Company
There isn't any information about who runs or owns the business or where it is located. A reputable company, MLM or not should disclose such information to the general public. So, the lack of this information suggests that the company has something to hide.
Bitluna website domain was registered on 14th of November, 2016. After registration, the domain was set to private. This means that you can't find any information about the person(s) that owns the domain or where the registration took place.
A little more research indicates that Bitluna is connected to LunaWallet and MiteFX. LunaWallet is a company that specializes in the storage of LunaCoins mined through BitLuna, MiteFX is an internal exchange.
Just like BitLuna, the domain name registrations for MiteFX and LunaWallet are also set to private.
There is a voiceover on the BitLuna website that suggests the company might be operating out of the UK. However, the terms and conditions of BitLuna indicate that the business is registered in Seychelles. With this information, it is safe to assume that the company may or may not exist in either of these locations.
BitLuna Review – The Product Line
Bitluna doesn't have any real products to market and sell to retail customers. The company's affiliate's main responsibility is to market and sell the affiliate membership. If you sign up today as a BitLuna affiliate, you will be granted access to invest in what is known as "Ad Packs". These Ad Packs come with advertising credits that you can use to post your own ad on the BitLuna website for other members to view.
BitLuna Review – The Compensation Plan
Moving on to Bitluna compensation plan side of things, Bitluna affiliates are able to earn commissions by investing their money into Ad Packs. The company guarantees its affiliates a return on investment (ROI) of 130%.
The Ad Pack is available at a minimum price of $10 only. The ROIs that BitLuna offers are paid out on a daily basis, and the rate ranges from 0.01% to 2%. If you want to receive the full ROI amount, you will have to click on the ads posted by other affiliates on BitLuna website. If you fail to do this, you will only be entitled to half the money that you are actually supposed to earn.
Once you reach the level of receiving a 130% ROI, you will have to choose whether to withdraw your cash or reinvest it. If you choose to reinvest, you will continue earning more money on top of what you already have, if you choose to withdraw, your ROI amount will be reduced to an unknown rate.
Referral Commissions
BitLuna also offers its affiliate referral commissions. This type of commission is paid out via a unilevel compensation structure. The system places one affiliate at the top of a team, with every affiliate that are personally sponsored by him placed directly beneath him (level 1).
The affiliates recruited by level 1 member are placed directly under them (level 2). Affiliates recruited by level 2 members are placed directly beneath them and so on and so forth.
The company pays out referral commissions up to level five. The commissions are paid out as a percentage as follows:
Level 1 – Earns you a commission of 5% (Affiliates)
Level 2 – Earns you a commission of 3% (Affiliates)
Levels 3 to 5 – Earns you a commission of 1% (Affiliates)
Level 1 – Earns you a commission of 10% (Representative)
Level 2 – Earns you a commission of 3% Representative)
Levels 3 to 5 – Earns you a commission of 1% Representative)
For you to become a representative, you must accept to help the person that contacts you and provide them with any assistance that may need about BitLuna, including your personal information.

Cost to Join BitLuna
If Bitluna sounds like the right business opportunity for you, you will be glad to hear that it's absolutely free to join the opportunity. However, if you want to take part in the compensation plan, you will have to invest a minimum of $10.
$10 is the minimum amount required to start earning money with BitLuna, but you can choose to invest more money. Remember, the more money you invest the more money you will be able to earn through the ROIs being offered.
Is BitLuna A Scam Or Pyramid Scheme?
Like many other MLM business opportunities, you will hear or find reviews on the web that says BitLuna is a scam or pyramid scheme. Of course, a lot of internet marketers find it easier to sell you something else by telling whatever you are interested in is nothing but a scam. Sometimes it is hard to tell if an opportunity is legit or a scam. So, is Bitluna legit or a scam? To be honest, BitLuna is not really a complete scam, but there are a few things that you need to be aware of before you decide to join the opportunity.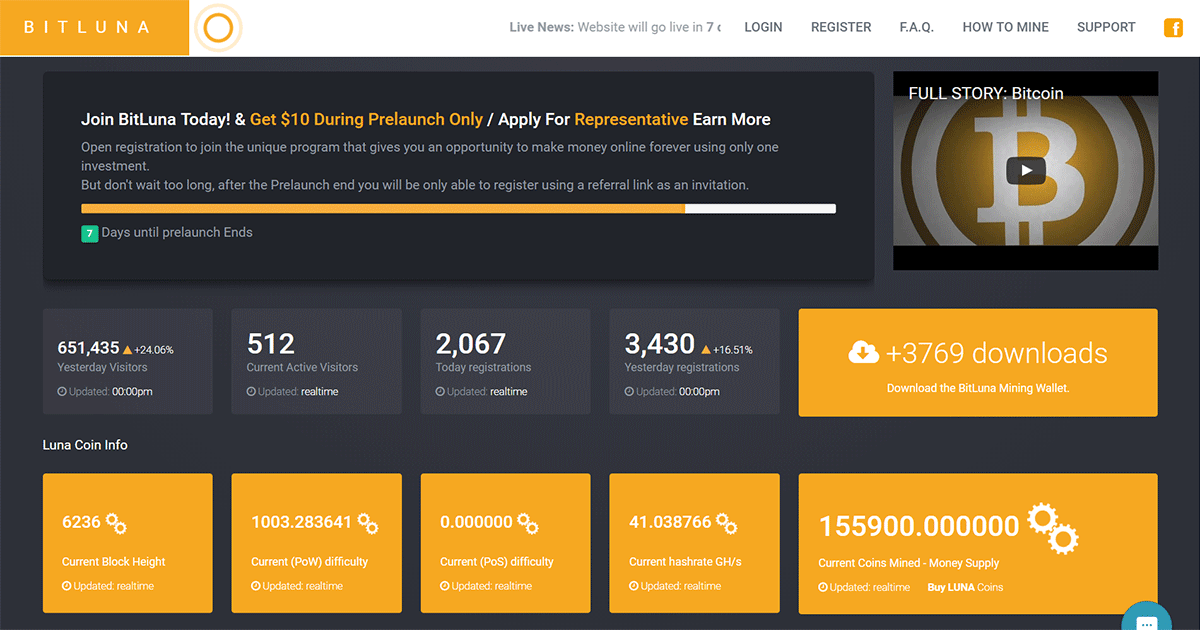 Conclusion
BitLuna is a direct selling company that is operating without any form of product line at all. This means that the company's affiliates are the only real source of income. The company requires its affiliates to invest their hard earned money into what is known as LunaCoins (a form of crypto currency that only has value at BitLuna and valueless in the actual world).
In simple terms, BitLuna is operating as a form of adcredit Ponzi scheme. They actually claim that the LunaCoins are shares of the company. No matter how hard this opportunity is trying to market itself, it looks like a scheme that will see many people losing their investments. BitLuna will collapse one day due to lack of new affiliates and investments, and if this happens, the anonymous people behind the company will disappear with all the money.
I hope you enjoyed my Bitluna Review post. If you would like to know what company I fully endorse and actually presently endorse myself then read on….
So This Company Is A Dud, Not One Of Your Top Recommendations But What Do You Promote Manny?
So I fully recommend the opportunity that you can access below. I have gone right through the whole system with a fine tooth comb and think it is one of the better opportunities out there which is why I now personally endorse it.
I have been marketing it for just a short while and am already making thousands of dollars using it and I know that this works for absolute newbies as you will see if you click the image below.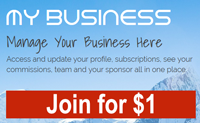 Comments
comments