Xabo Logistics Review
Have you heard about Xabo Logistics? Many people are talking about this new network marketing business opportunity, especially on social media networks. Well, whether you have heard about or you just come across it lately on the web, you are most likely here to find out if it is an opportunity worth investing.
Read on to find more about the company's background, the product line, the compensation plan, what it takes to join and most importantly if it is legit or just a scam.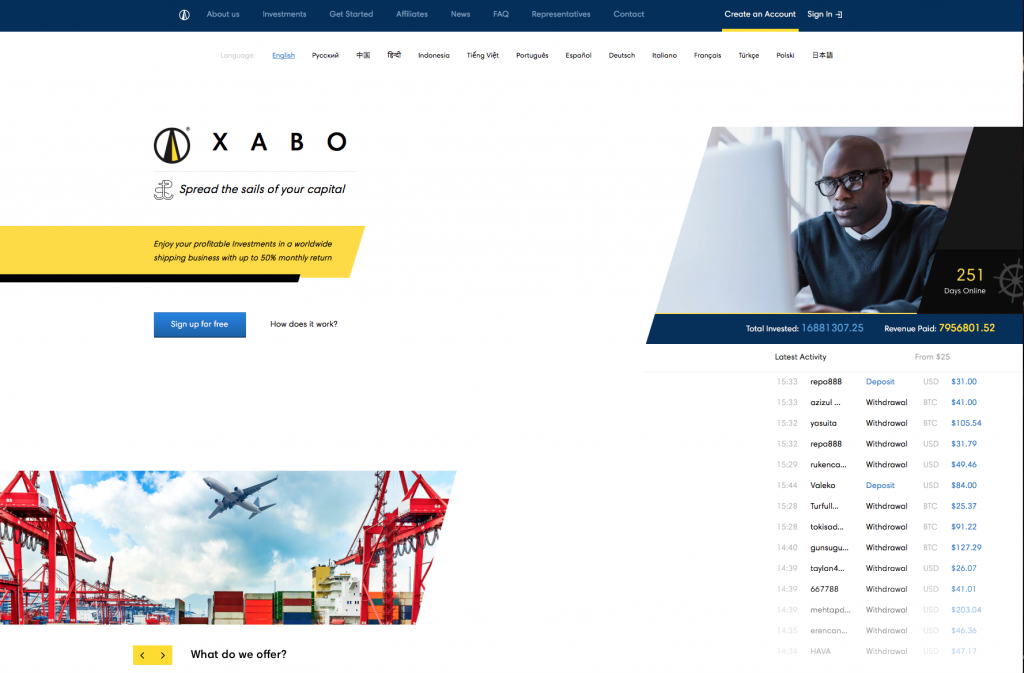 Xabo Logistics Review – The Company
So, what exactly is Xabo Logistics? Xabo Logistics is a direct selling business opportunity that lists Sir Harvey Bowen as the founder and CEO of the company. According to the company's official website:
"Sir Harvey Bowen is a graduate economist and Canterbury University Ph.D. He started his career in the civil fleet Naval US, Academy. This is where he received his MBA with a scholarship. He was privileged to work as vice president of Phillips. In the eve of 2015, Sir Harvey received an approval from her majesty the Queen of England to be awarded with an award with the tile of Knight".
It is clear that this is nothing but malicious allegations, but things keeps on getting interesting from here.
Taking a quick look at the 2015 New Year Honors List, Sir Harvey Bowen's name is nowhere to be found. The list reveals that this guy was not knighted in 2015 or any other year for that matter. What's more, there isn't any reliable information that supports his claims of being Phillips' vice president.
All this information taken into consideration suggests that Sir Bowen may or may not exists at all; it is like he only exists on Xabo Logistics website. There might be someone that goes by that name, but the guy mentioned on Xabo Logistics website is no one but just a marketing technique.
Xabo Logistics official website does provide an address that is found in Stockport, UK. However, after doing some little more research, it appears that this address belongs to an accounting firm that is not linked to Xabo Logistics in any way.
The company's official website also indicates that Xabo Logistics was first registered in the United Kingdom on the 2nd day of November, 2016, and an individual that goes by the name Joseph Morgan is identified as the one and only Director of Xabo Logistics.
A little more digging reveals that the address provided for Joseph Morgan actually belongs to another company- a coffee and tea shop. This also implies that the so called Joseph Morgan may or may not exist at all.
Xabo Logistics Review – The Product Line
Moving on to Xabo Logistics product line side of things, there isn't so much to talk about here. This is just another business opportunity that is trying to make things work without any form of product line at all, creating a situation where there are no any goods or services to sell to retail customers.
Xabo Logistics affiliates are only tasked to promoting and selling the affiliate membership, and the absence of a product line here also suggests that the business cannot make money from any retail sales activity.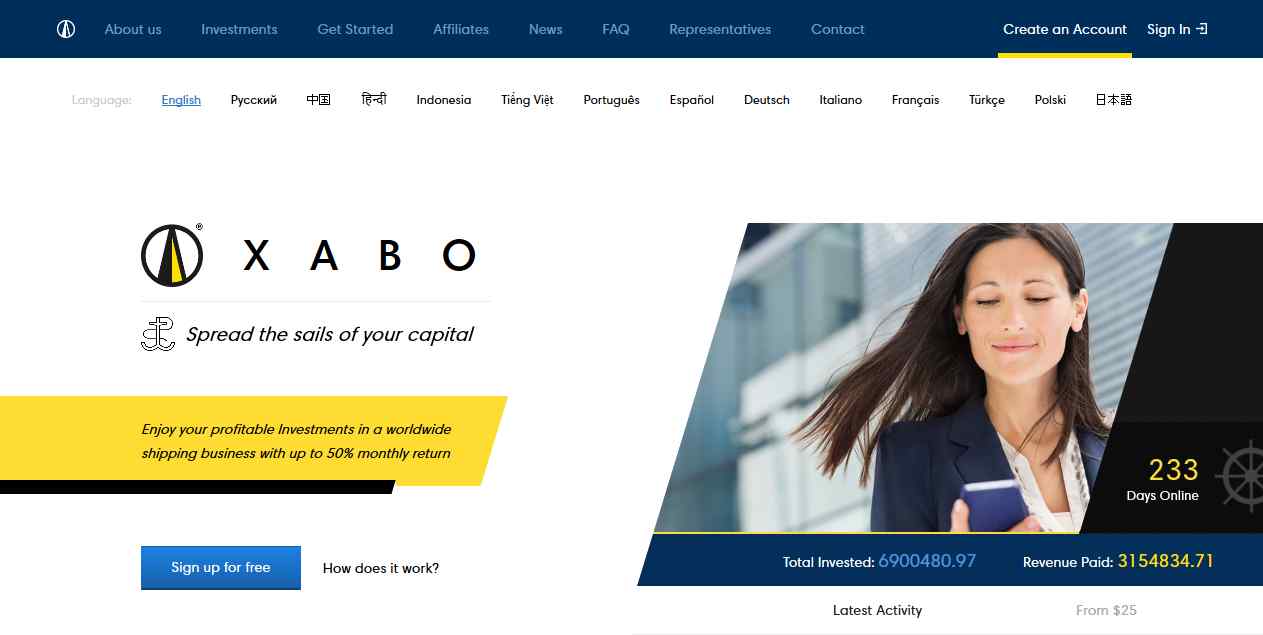 Xabo Logistics Review – The Compensation Plan
Moving on to Xabo Logistics compensation plan side of things, the company requires its affiliates to make an initial investment of $10 or more in order to earn a daily return on investment (ROI) of up to 5%.
All the investments are made through the use of bitcoin. According to Xabo Logistics official website:
"Xabo Logistics promises its affiliates a return of up to 150%, streaming into your personal account by frequent payments of up to 5% per day".
In general, the more you invest the more money you will be able to earn. Apart from the daily ROIs, the company also offers its affiliates referral commissions. These commissions are paid out as a percentage of the funds that are invested into Xabo Logistics from the new members that you have sponsored into the business.
The commissions are paid via a unilevel compensation structure. The system places one affiliate at the top of a unilevel team and all the affiliates recruited by him or her are placed directly beneath you (level 1). All the affiliates sponsored by level 1 affiliate into the business are placed directly beneath them (level 2) and so on and so forth. Xabo Logistics pays out referral commissions up to the third level (level 3). The commissions are as follows:
Level 1 –You earn a referral commission of 7%
Level 2 –You earn a referral commission of 3%
Level 3 –You earn a referral commission of 1%
In addition, a commission of one percent (1%) is paid out across all the three levels.
The Cost to Join Xabo Logistics
If you are interested in joining this opportunity and becoming an affiliate, you will have to invest a minimum of $10 worth of bitcoin into the business. However, the amount that you invest and the money that you earn are directly proportional. This means that the more you invest the more money you will earn.
Is Xabo Logistics A Scam or Pyramid Scheme?
If you have been doing some research about this opportunity online, you most likely have heard people saying it is a scam. So, what is the truth? Is Xabo Logistics legit or a scam? Just to be clear, Xabo Logistics isn't a complete scam, but there are some few things that you need to be aware of. The fact that there aren't any products and that money is only earned from sale of affiliate scheme. Bit of a red flag!

Conclusion
It is clear that Xabo Logistics doesn't offer any products or services to market and sell to retail customers. That being said, affiliates only join the opportunity by investing their hard earned money into the company and then sponsor new people to join the opportunity and do the same.
The money invested by new members is used to pay off the already existing affiliates, and this makes Xabo Logistics nothing but a Ponzi scheme. What's even more interesting is the allegation made by the company. They claim that they invest in crowd funding shipping containers.
They purchase unused space on cargo ships, and sell them at a higher price. Seriously, who are these people that are purchasing these unused spaces from Xabo Logistics at a higher price to cover the 7% daily ROIs that the company promises? Well, best of luck if you are thinking about joining the opportunity.
I hope you enjoyed my Xabo Logistics Review post. If you would like to know what company I fully endorse and actually presently endorse myself then read on….
So This Company Is A Dud, Not One Of Your Top Recommendations But What Do You Promote Manny?
So I fully recommend the opportunity that you can access below. I have gone right through the whole system with a fine tooth comb and think it is one of the better opportunities out there which is why I now personally endorse it.
I have been marketing it for just a short while and am already making thousands of dollars using it and I know that this works for absolute newbies as you will see if you click the image below.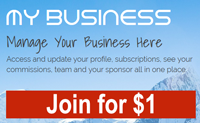 Comments
comments