Two Bitcoin Review
Whether you have many years of experience in the MLM world, or you are just a beginner, joining a new opportunity requires some thorough research.
Two Bitcoin is a new MLM business opportunity that has been getting a lot of attention lately. So, before you decide to invest your hard earned money in this opportunity, it is important to make sure that you have all the details about the business. The half million dollar question is, how do you figure out that a company is legit and worth investing? Read on to get all the details.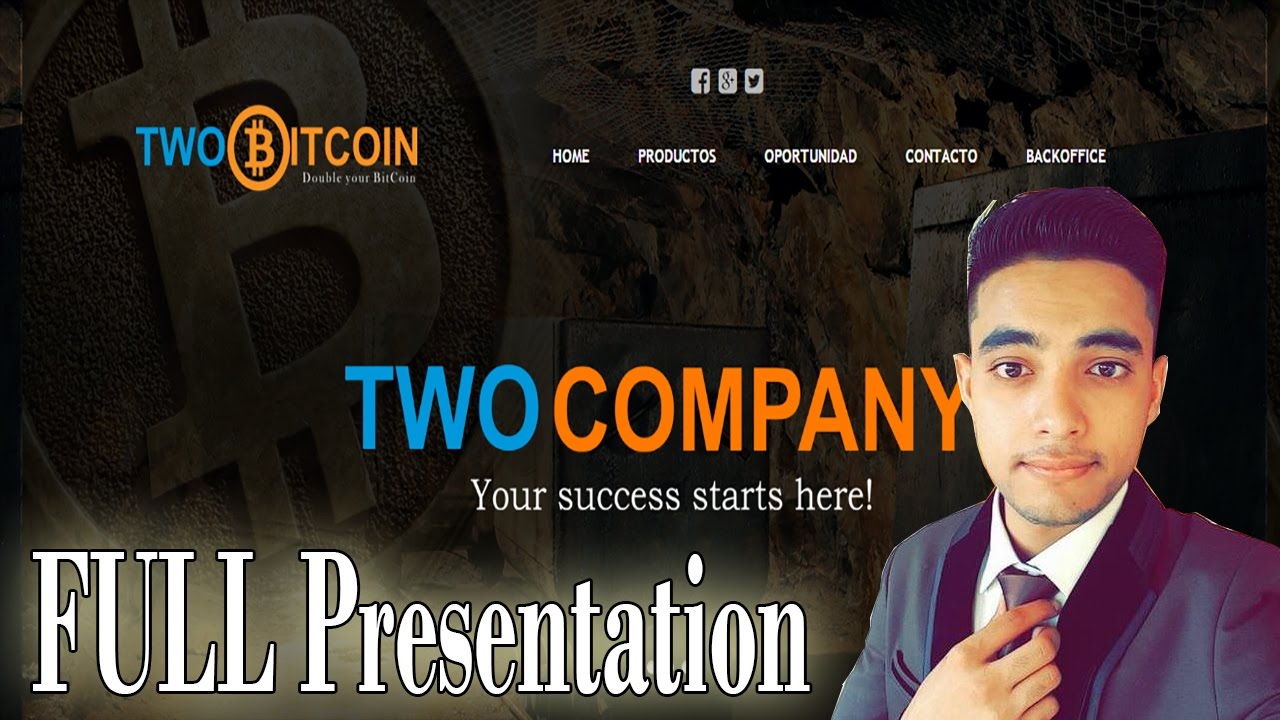 Two Bitcoin Review – Important Information about the Company
The company's official website doesn't provide much information about the person(s) that are behind Two Bitcoin. In fact, there isn't any information about who founded the company, who runs it, or even where it is located. A company that has nothing to hide doesn't hide such important information. These are some of the most important information that you should know about a company – MLM or not- and the decision of the company to keep this information private is not encouraging at all.
After some little more research, it is revealed that Two Bitcoin official website domain ("twobitcoin.com") was registered on July 11th, 2016 (last year). Again, the registration was set to private, so there isn't any information about who owns the domain or where this registration took place.
Looking at the official website for Two Bitcoin, there is an incomplete Russian address that makes thing a little confusing. Why? Because the default language for the website is not Russian, it is Spanish.
A little more digging shows that a person by the name of Jose Carlos Martins is claimed to be the founder and the CEO of Two Bitcoin. Jose Carlos Martins is allegedly based out of Brazil, and two years ago (2015) he was promoting a Brazilian MLM company by the name Ares Perfumes& Cosmetics.
After doing some little more research, it seems like Two Bitcoin is a business run under a parent company by the name "Two Company". There are two other companies that run under this brand- Two VOIP and Two Clik. Two VOIP offers VOIP services and Two Clik appear to be a pay to click scheme.
Despite operating under a brand name "Two Company, Two Bitcoin is a stand-alone business and is reviewed here as an independent company.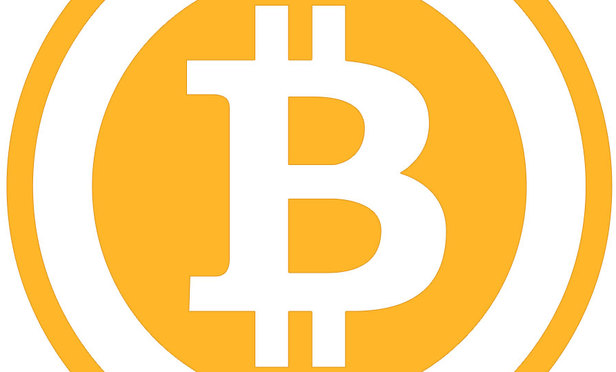 Two Bitcoin Review – The Product Line

Moving on to Two Bitcoin product line side of things, there isn't much to talk about here. It looks like the business is trying to make things work without any form of product line. Like always, MLM companies that operate this way only rely on the funds generated from the sale of affiliate membership.
The absence of a product line here means that there aren't any products or services to market or sell to retail customers. Affiliates are only tasked with one thing- selling the affiliate membership.
Two Bitcoin Review – The Compensation Plan
Looking at the compensation plan that is being offered by Two Bitcoin, affiliates are required to invest a certain amount of bitcoin into the business in order to eligible for a daily return on investment (ROI) of 5% ( the total payment cap is set at 200%).
The business offers four main packages that affiliates can choose from. The available packages are as follows:
Start package – Costs $150
Premium package – Costs $250
Master package – Costs $500
Executive package – Costs $1,000
Recruitment Packages
Apart from the daily ROI, Two Bitcoin also offers its affiliates recruitment commissions. This commission is paid out when you recruit new members into the business.
Recruitment commission is paid in percentage based on the package that your recruit decided to invest in. For example, if your recruit decides to purchase the Master package, you will be eligible for a recruitment commission of $50.
Residual Commission
Two Bitcoin also pay its affiliate residual commission using a binary compensation system. This system places one person at the top of a binary team that splits into two (left side and right side).
The first level holds two posts and the second level is created by splitting the two posts into two other new positions each. Subsequent levels are created using the same procedure (each new level holding twice as many posts as the previous level).
These positions are filled through both direct and indirect recruitment of new affiliates. Affiliates are able to pocket a commission of 10% based off of the volume that is generated on their weaker binary side (the minimum amount is set at $1,000).
Reinvestment volume is counted at 50%, for example, $1,000 reinvestment is counted as $500. The remaining volume on the stronger side of the binary is rolled over, until it's finally matched with volume from the weaker side.
Cost To Join Two Bitcoin
If you are interested in joining this opportunity, you will have to pay an upfront fee of $25 and invest in one of the following packages:
Start package – Costs $150
Premium package – Costs $250
Master package – Costs $500
Executive package – Costs $1,000
Is Two Bitcoin Scam or Pyramid Scheme?
Chances are you have come across a review online that says Two Bitcoin is a complete scam.
This is a technique used by a lot of people who want to sell you something else. So, what is the truth? Is Two Bitcoin a scam? No is not a concrete answer for this question and neither is yes. However, there are some few things that you need to be aware of before you decide whether or not to join the business- check the conclusion to discover these things.
Conclusion
To be honest, Two Bitcoin is operating as a Ponzi scheme. The money invested by new affiliates is the one that is used to pay off the already existing affiliates. The company claims that they invest in forex and cryptocurrency trading, and the money they make here is the one used to pay off the ROIs.
If that was true, why would they go on asking their affiliates to invest their own money into the business? This doesn't make any sense. So, if you are planning to join this business opportunity, think really hard before you decide to invest your hard earned money here.
I hope you enjoyed my Two Bitcoin Review post. If you would like to know what company I fully endorse and actually presently endorse myself then read on….
So This Company Is A Dud, Not One Of Your Top Recommendations But What Do You Promote Manny?
So I fully recommend the opportunity that you can access below. I have gone right through the whole system with a fine tooth comb and think it is one of the better opportunities out there which is why I now personally endorse it.
I have been marketing it for just a short while and am already making thousands of dollars using it and I know that this works for absolute newbies as you will see if you click the image below.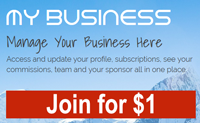 Comments
comments